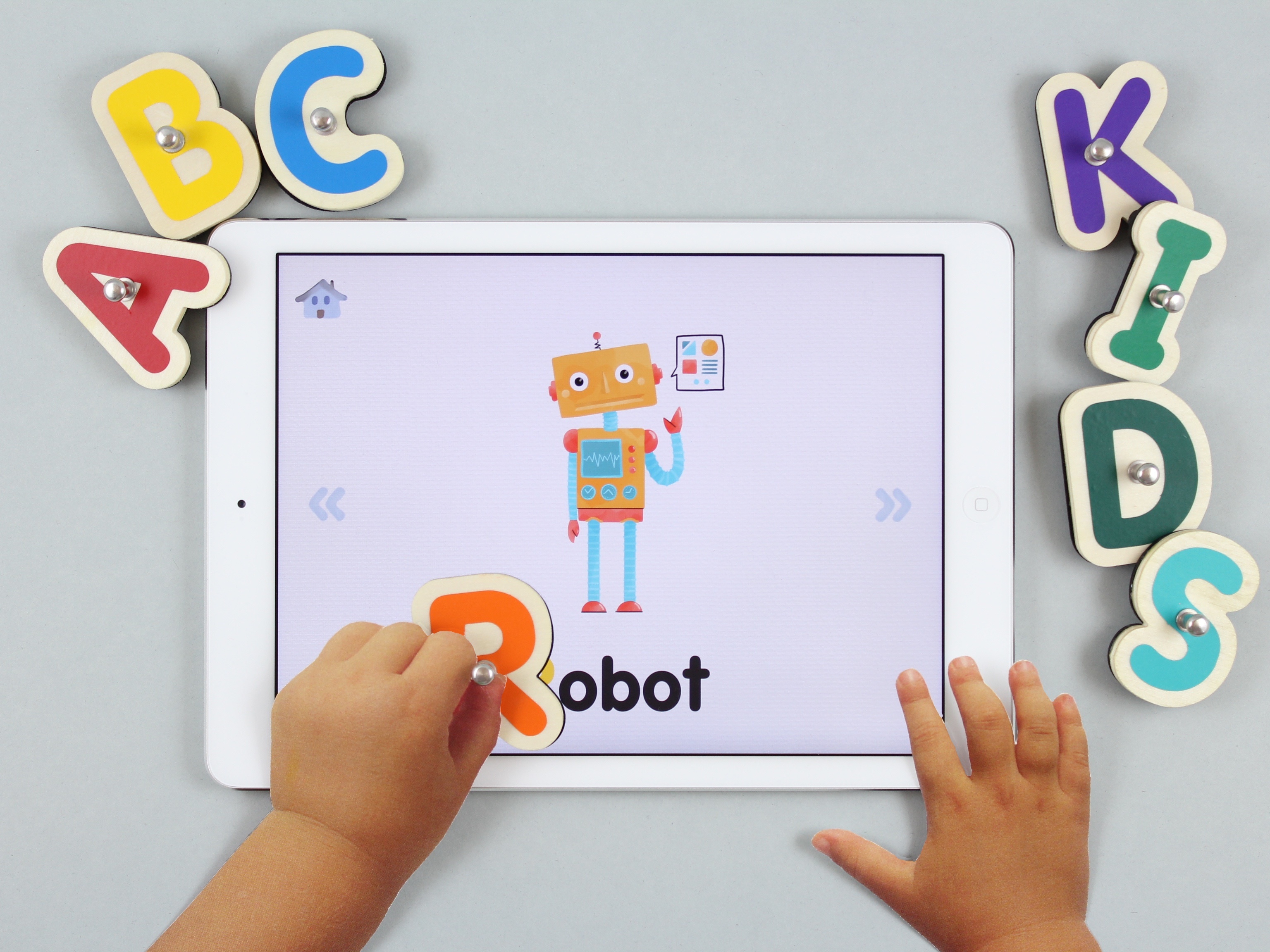 Marie Mérouze founder of Marbotic
TELL US ABOUT YOUR BUSINESS
Marbotic designs and manufactures connected wooden toys that interact with tablets. Our technology is based on the capacitive multi-touch screen of the tablets: the toys don't include Wi-Fi, Bluetooth or batteries! They reconcile the world of traditional wooden toys with the digital era. Manipulation of real objects remains crucial for kids and this manipulation coupled with tablet interactivity makes our products very effective educationally. We offer two toys for the moment: Smart Numbers with 10 wooden numbers and Smart Letters with 26 wooden letters.
WHAT ROLE DOES TESTING PLAY IN THE WAY YOU MANAGE YOUR PROJECT?
Ensuring the compatibility of our toys with an entire pool of tablets is a headache for us because the compatibility must not only be software but also hardware! Each screen has a specific precision that is not described in any technical documentation. It is therefore essential for us to test and manually calibrate each device for which we want to ensure compatibility with our toys. It's complicated when you see the output frequency of the devices. It's also a key matter because the buyers constantly demand increased compatibility.
HOW DO YOU WORK WITH STARDUST?
More than a supplier, StarDust is our partner. We provide specific calibration parts, protocols for each test, and the dedicated applications that we developed specifically for our accuracy measurements. Like any start-up, we are frequently led to iterate on our procedures and technical solutions: this means that for every change in the industrialisation of our toys, we must redo a test campaign. It is therefore a long-term relationship.
StarDust also helps us in little emergencies: during our fundraising, we met a Business Angel and we offered him a Smart Numbers game to test. He told us that he had just bought a tablet, a Nexus 9, specifically to test our game! We broke out in a cold sweat because we had not tested the tablet, it did not yet feature on our compatibility list! We therefore called on StarDust to the rescue and that very afternoon, we had the calibration and accuracy that we lacked (that was good thankfully!). The story ended well because the business angel invested capital :)